About Principal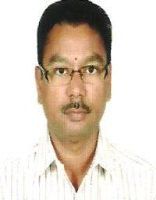 Grower to Principal Consultant in 27 years Mr. P. Krishna Kumar popularly known as 'Krishna' among the Agro business Community is having a varied experience as a Grower in 1987 and stepping up to a Principal Consultant in 2013 with a solid hardcore experience of 32 years in Mushroom Farming with maximum experience in Button Mushrooms.

Career
He started his career in the Oyster mushroom farming in 1987 at Sashi Farms, Periakulam, Tamilnadu in the foot hills of Kodaikanal. This was the largest farm in Tamilnadu in that decade. Then he joined another Oyster Mushroom farm run by the Madurai Multipurpose and Social Service Society in Andipatti, Madurai under the leadership of Roman Catholic Arch Bishop of Madurai for the welfare of Srilankan Repatriates.

Then he had shifted the focus to Button Mushroom farming in Saptharishi Agro Industries, Chengalpet, Tamil Nadu, India and served as a Senior Grower for 4 ½ years. This is India's 1st Tropical Area farm with a Capacity of 22300 Sq.mtr Cropping Area spread over 52 Growing Rooms. It was a fully Climate Controlled mushroom farm with the Bag system.

Joined as Manager Production in Premier Mushroom Farm, Hyderabad which is India's first profitable farm with a capacity of 27200 sq.mtr cropping area with 32 growing rooms which are fully climatic controlled and having shelf system. He served 8½ years in this India's No.1 domestic Fresh Mushroom Sales Farm.

Joined Teagans Agro Farms, Kodaikanal, Tamilnadu as a consultant for 1 years in the Button Mushroom farming. This farm is growing mushrooms with natural climate in this hill station.

Got associated with Sugam Button Mushroom as a General Manager for 5 ½ years. The capacity of 15000 Sq.mtr cropping area with 24 growing rooms is the first fully climate controlled and mechanized farm in India with Shelf system.

With all the experience in the mushroom farming, he started MUSCONS CONSULTANCY firm in 2013 to offer the acquired knowledge to the society as a Principal Consultant and help Entrepreneurs to become successful in the agro business. The organization aims at giving the Mushrooms to the vegetarian lovers as an agro product available all through the years.

He has been associated now as a Principal Consultant for many Mushroom projects in India and Abroad.

Publications
Has authored a book "Kaalaan Valarpoom Kasu KuvippoomAnubava Charam (Rear Mushroom Reap Money)" published by New Century Book House Pvt Ltd, Chennai, Tamilnadu in the year 1994. The Book narrates a Detailed Practical Experience Gained in the Oyster Mushroom Cultivation from the period of 1987 to 1994.

Has published many practically experienced mushroom articles in Tamil Daily News Papers, Weeklies, BiMonthlies & Monthly Magazines.

International Association
He has been proudly associated with Entrepreneurs in Gulf Region, who are having diversified business houses but having vision in Growing Mushrooms in the deserts and convert the deserts into profit centers and also a technically sound agricultural place which can be useful for the next generation.

Willingness
Mr. Krishna believes that "Life would be meaningful if we share the experience and learning, which we have gained over years, to the society which has brought us up ….". He is willing to help you as a team with professionalism. Be Successful in your ventures.